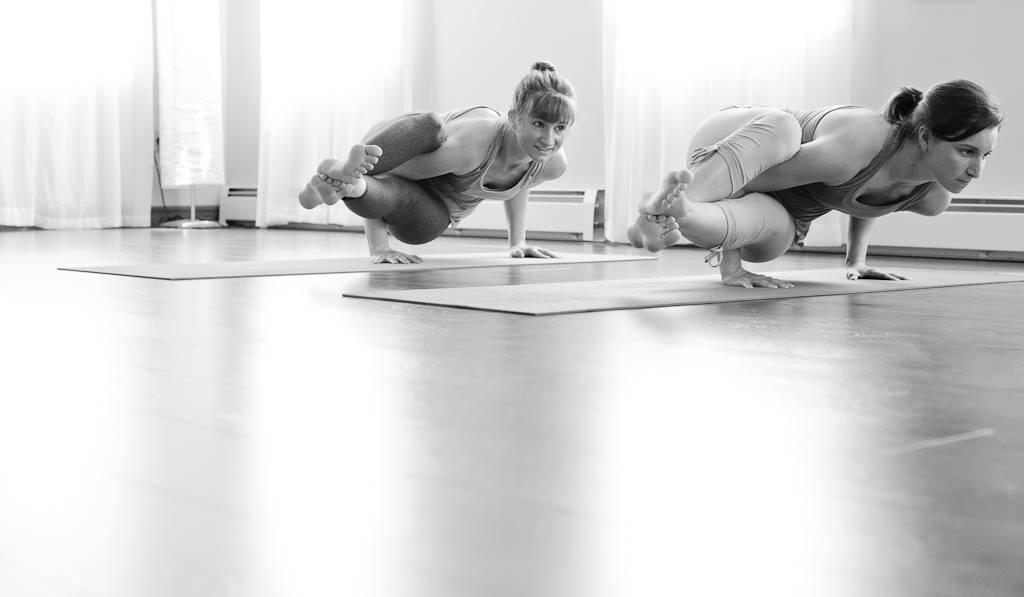 expand_more I've never been to a class at Mountain Base Yoga. Do I need to sign up ahead of time?

No, you can just drop in!  We will welcome you!

expand_more What do I need to bring with me to a yoga class?

We have mats and props at the studio, so bring some water or tea, a small towel, and wear comfortable exercise clothing. 

expand_more When will my ten class pass expire?

Your pass expires one year from the date you first use it.

expand_more I've never done yoga before. Which class is best for me?

Whichever class works best with your schedule.  We suggest checking out a few different instructors and seeing what you like.  We are all a little different, however, we will meet you where you are at.  We will welcome you!

expand_more Can I do yoga if I'm not flexible?

Being flexible or inflexible doesn't matter.  First of all, you can get more flexible by practicing yoga, so if you are inflexible, that's a super reason to start coming!  Second, there is more to yoga than just stretching out.  Come see what it's all about!  We will welcome you!

expand_more I have a question and it's not listed here. How can I ask?

Call me!  603.548.4778  I'm looking forward to hearing from you!
Parking
We have an abundance of free parking available within a minute's walk or less to the studio.  The map image (below) shows where you can park when you visit us. Green areas represent available parking, and red areas represent spaces where parking is prohibited.  In addition, you are welcome to park anywhere along Main Street.  Please refrain from parking in spaces that have been designated for other businesses, such as Chloe's Cuts. Thank you.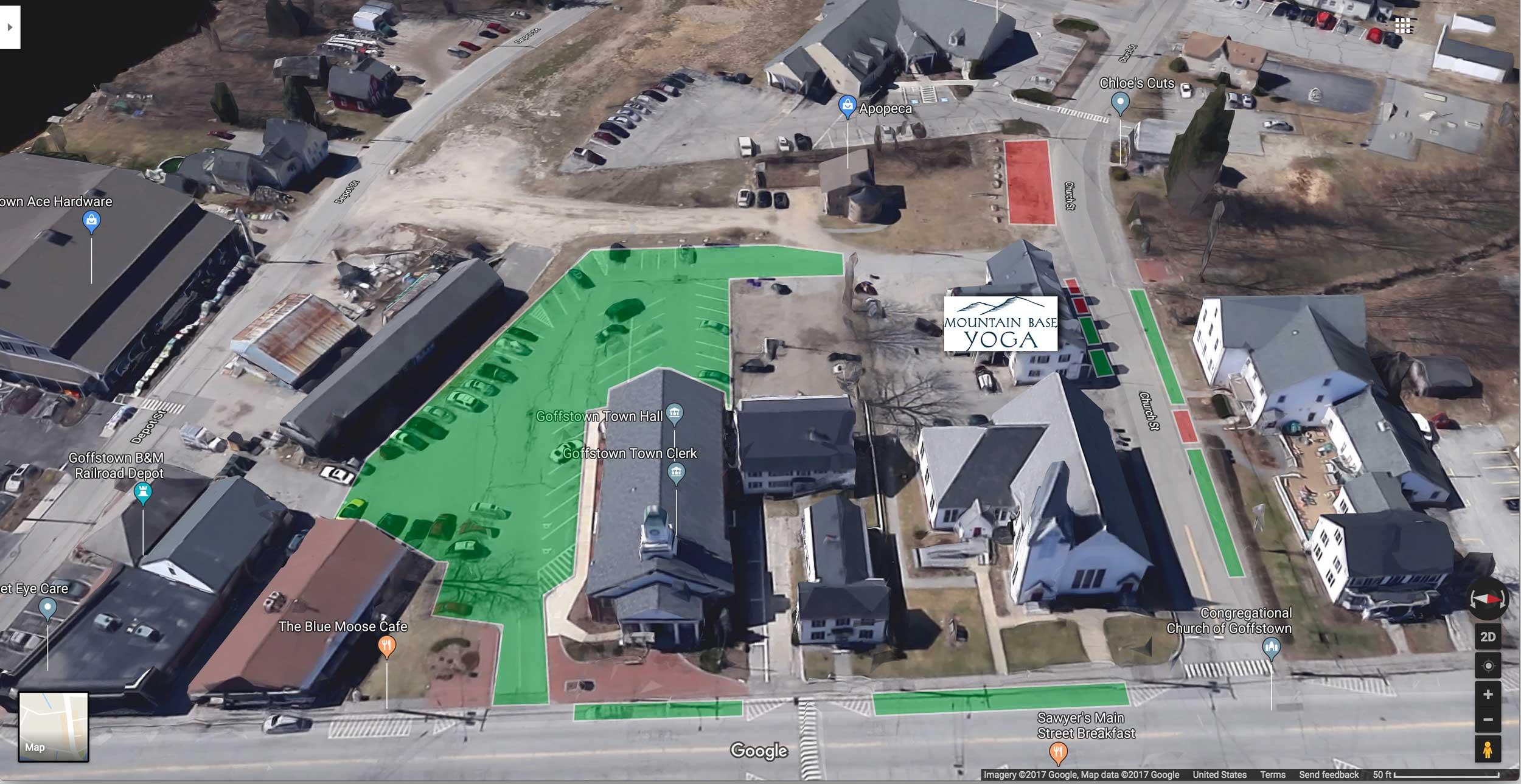 expand_more How do I sign up for a workshop?

Go to www.mountainbaseyoga.com to reserve your space and pay.  You can also find the link to reserve by visiting our Facebook page event.

expand_more Do I need to sign up ahead of time, or can I drop in?

We welcome you to drop-in! You do not have to sign up ahead of time, but you do run the risk of not being able to attend if the workshop is cancelled for low enrollment.  Make sure to check the updated schedule online before you come to the studio if you decide not to sign up ahead.

expand_more What is the cost of a workshop?

The cost varies, depending on the length and type of workshop offered.  Details will be available on our website and on Facebook.

expand_more Do you have other questions about workshops?
We really love hosting workshops for our community!  However, if a workshop does not have enough students enrolled by noon the day before, it may be cancelled.  
» An email will be sent notifying the Mountain Base Yoga community that the workshop has been cancelled.
» The corresponding Facebook event will be cancelled.
» If you signed up and paid online ahead of time, you will be notified via email and receive a full refund.